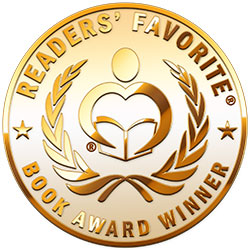 Reviewed by Amy Louise Hill for Readers' Favorite
Evie's Field Day: More Than One Way to Win by Claire Annette Noland is a children's book that teaches good sportsmanship. The main character Evie loves to play sports, and most of all, win! One day Evie and her friends take part in various sport events at their field day. Evie sets out to win them all, but it doesn't quite go to plan. Each of her friends does well in the events, but Evie wins none, leaving her feeling sad. Evie proves to be a bit of a sore loser, but when she is finally ahead of her friends in the sack race, an unexpected animal stops her in her tracks. What will Evie do? Ignore the helpless animal in need? Or will she do the right thing and help? Find out in this enjoyable story, Evie's Field Day.

Evie's Field Day is a well-written, enjoyable story that will delight young readers. The message author Claire Annette Noland has told in her story is strong and effective; it will certainly teach children how to be a good sport. The characters are lovable and add to the sweetness of the story; they have been illustrated perfectly by Alicia Teba. I liked the page at the beginning of the book where it prompts you to ask the reader questions before, during, and after reading. I found it to be useful when wanting to educate youngsters on such things as how Evie was feeling about certain situations she was in. Overall, I think Evie's Field Day will be successful in teaching children that winning isn't always important, that taking part and having fun can mean just as much. I loved this book a lot and hope to have the pleasure of reading more of Claire Annette Noland's beautiful work.