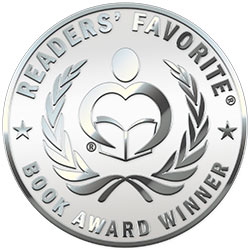 Reviewed by Karen Pirnot for Readers' Favorite
Donnie Foster is born into an abusive and unstructured home, in which his mother works and is unavailable; his stepfather neglects and brutalizes the children in his care. Much of the first part of the book details the abusive family episodes; this may be difficult reading for persons drawn to memoirs.

In general, the book details the ongoing maladaptive decisions of a young boy as he grows into an angry and sociopathic teen and adult. Donnie Foster appears to have some sense of right and wrong. And yet, he is unable to contain his angry need to lash out at and take from others that he feels are more fortunate. When faced with offers of help, Donnie initially accepts the good intentions of others and then turns around and violates those willing to assist him. He turns to alcohol and drugs to void the internal pain he feels. He preys on others, leading to ongoing and multiple themes of the victim becoming the perpetrator.

On many occasions, Donnie Foster turns to God and he vows to live a clean and God-fearing life in return for deliverance from punishment. He repeatedly violates his own promises to God which are generally made when under the influence of drugs and alcohol. Time and time again, Donnie is given another chance, only to reject them and then wonder why Satan has so tempted him.

It is only when Donnie is held accountable, in a personal relationship, that he begins to realize he may be out of chances. Like many sociopaths, he begins to "burn out" in midlife and he enters treatment only to relapse again. Finally, given an ultimatum, he begins to clean up his act.

If a story can be called "classic," "The Donnie Foster Story" is a classic story of interweaving childhood abuse, drug influences, and sociopathic behavior. The reader is left wondering whether Donnie Foster will continue to walk a straight and narrow line.