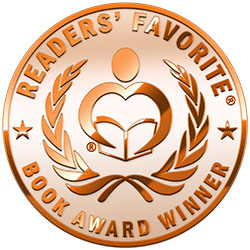 Reviewed by K.C. Finn for Readers' Favorite
Falcon's Ghost is a work of fiction in the science fiction genre and serves as the second installment in the Falcon Books series. It is suitable for the general reading audience and was penned by author Mike Waller. Set sixty years after the Blackship War, the book resumes the journey of Joe Falcon, who has spent the interim since the first book trying to enjoy a simpler and more peaceful life. This serenity is savagely ended when Earth once more comes under alien attack. As the only person who truly understands the threat, Joe must find a way to broker peace with an entity consumed by its hatred for living things.

Falcon's Ghost is a highly engaging science-fiction novel that entrenches us in mysterious alien lands. One of the things I enjoyed the most about this story was how well-developed and intriguing the characters were. Falcon is a flawed but sympathetic and engaging protagonist, and Waller does a masterful job of making Falcon a character who is easy to connect with. Author Mike Waller is a master at building suspense and mystery, and I found myself on the edge of my seat, waiting to discover both Falcon and humanity's fate. The descriptive work in the book is vivid and immersive, making it easy to imagine the world of action-packed sci-fi events and easy for you to feel like you're there alongside Falcon. Overall, I felt the work was action-packed and well written, with its own flavor that separates it from other books in the same genres. I would not hesitate to recommend Falcon's Ghost to those who enjoy fast-paced and action-packed science-fiction stories or those looking for a gateway into the genre.