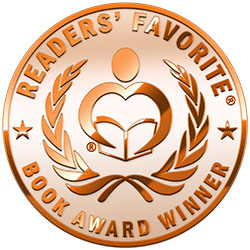 Reviewed by Jack Magnus for Readers' Favorite
Finding Lucy: The Dream Traveler, Book Three is a time travel police procedural mystery novel written by Ernesto H. Lee. Newly promoted Detective Sergeant Sean McMillan and his partner Detective Constable Catherine Swain's receipt of the Chief Constable's commendation for exemplary service was quickly followed up with a request that they handle a cold case file of an extraordinarily sensitive nature. In 1972, Lucy Partington-Brown had disappeared from the Lincolnshire area where she and her family lived on their family's estate. The investigation into her disappearance had gone cold after a number of possible suspects were vetted, and one had disappeared. Her father, who was the Member of Parliament for Spalding in Lincolnshire at the time she went missing, had asked the police to reopen her case. He was in his nineties and in failing health, and he needed the answers he had been waiting for all those years. The Home Secretary had personally asked that McMillan and Swain look into the matter. McMillan's ability to time travel would make him particularly suited to handle a fifty-year-old case, no matter how sensitive.

Finding Lucy can be read as a stand-alone novel, as Detective Sergeant McMillan's preface quickly gives new readers the background information they'll need to enjoy this book. That said, I'd advise reading each of the books in this outstanding police procedural series, as I have. Lee's characters are credible and finely crafted, and his plot is a solid one. I particularly enjoy police procedurals, and Lee's mystery novel ranks up there with the best of them. His time traveler stories also address those thorny "make no change" issues, which science fiction fans delight in worrying about, with effortless finesse. Sean's trips into the past are also lots of fun. I loved seeing him looking horrified at the bell-bottoms and wide-lapel jackets he wears to fit in with the 70s, and I marveled at his ability to stay standing in those platform boots, especially in icy conditions. Each of the books in The Dream Traveler Series has been a delightful read, and this one is no exception. I'm hoping for a fourth book in this series. Finding Lucy: The Dream Traveler, Book Three is most highly recommended.