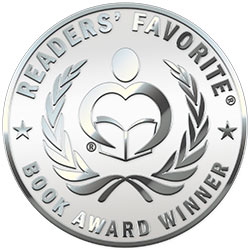 Reviewed by Grant Leishman for Readers' Favorite
Fiona: Book Two of the Viking Treasure Huntress Series by Ann Boelter is the continuation of the stories of the creator and the captains of the remarkable Viking vessel, the Treasure Huntress. Originally built by Sigurd as a tribute to his dying wife, for Jarl, the Treasure Huntress was the most magnificent of Viking vessels that would form the basis for Jarl's future raids on all the nations that now make up the British Isles and Northern Ireland. As part of Jarl's agreement with Sigurd, the Treasure Huntress could never be sold; she could only be gifted to the next deserving captain. When Jarl falls madly in love and marries, he retires and gifts Treasure Huntress to his first mate and lifelong friend, Gunnar. Whilst raiding in Ireland, Gunnar's small party collecting slaves for resale is set upon by a group determined to free the slaves from the Vikings' clutches. The attackers are led by a woman, but not just any woman; a beautiful, Irish, high-born lady, Lady Fiona. Obsessed with Fiona, Gunnar determines that somehow, on this trip to Ireland, he will meet and spend time with the woman who has captured his imagination and exact his revenge for the theft of his slaves. But deep down, Gunnar knows this remarkable woman will play an enormous part in his future.

Although Fiona is the second book in the series, you absolutely do not have to read the first book to understand and enjoy this one. My question, though, would be that given the quality and depth of this story, why wouldn't you want to read the first one? Author Ann Boelter does an exceptional job of priming readers for this story, with a brief summary at the beginning of the circumstances leading to the building of Treasure Huntress. Each of these books is a complete story in itself and stands alone as a fantastic read. The author's ability to transport the reader to 10th-century Ireland is exceptional and her lyrical descriptions of the locality, customs, and life in this country, torn asunder not only by Viking domination but also by internecine fighting between the dominant clans of Ireland, are simply breathtaking and an absolute joy to read. The romantic scenes were as good as any I have read and never crossed the thin line between eroticism and crudity. They were simply as breathtaking and as exciting as all of this amazing story. I particularly enjoyed the character of the cunning and clever Eamon, the boy who had worked his way up from nothing to now be Gunnar's right-hand man. I can easily picture Eamon as the principal character in one of these stories, perhaps two books from now? A good solid length for a novel, this truly was a joy to read and I can highly recommend it.