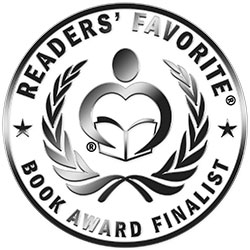 Reviewed by K.C. Finn for Readers' Favorite
Football Flyboy is a collection of non-fiction materials compiled by author Lisa Reinicke which chronicles the life of a single person: Bill "Buster" Cannon, the flyboy of the work's title. In this audiobook format, the content is performed by the author, Lisa Reinicke, and also Richard Rieman. As a member of the Greatest Generation, Buster was a brave soul who worked as hard at his relationships with other people as he did at fighting the good fight. The story takes us through his personal letters as well as those interesting members of his family and the community which he helped to shape after the war was won.

Author Lisa Reinicke compiles her data well to give a non-fiction story the almost fictional qualities of a wonderful, daring war hero tale at the same time. This is a nostalgic piece full of good things which is sure to warm the hearts of those who were around at the time. For those new to the topic of the Greatest Generation, Football Flyboy gives hope that there was plenty of light at the end of the terrible tunnel which the Second World War created.

In terms of narrative quality, author Lisa Reinicke reads her content confidently and with a lot of heart. I found Richard Rieman's voice to be engaging and the combination of the two really helped to separate Buster as his own character who leapt off the page every time he came to life. The narration was also well edited and of perfect listening quality. Overall, Football Flyboy is of a high quality and a recommended audiobook.