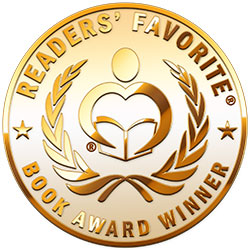 Reviewed by Romuald Dzemo for Readers' Favorite
Forgetting Ophelia by Julie C. Gardner is an emotionally charged narrative that explores the possibility of a second chance. Lia Townsend can't wait to celebrate her fifth wedding anniversary with the man she's always loved, Jake. This time, she is expecting a trip to Hawaii. But something unexpected happens — Jake walks out of her life. Hurt, broken, and devastated, Lia doesn't give up. She is determined to win back the man she's loved so deeply. Follow her as she unveils surprising truths about Jake. When they find themselves brought together after a tragedy, can Lia risk it all over again? Can she erase her pain and win back the man who has hurt her so deeply? The answers to these questions will be interesting for the reader to discover.

Julie C. Gardner is a writer who understands the emotional side of people and explores aspects of emotional intelligence in her writing in a brilliant manner. I enjoyed the way the protagonist is imagined and developed. A typical woman filled with bliss and fulfillment about her marriage. Then suddenly everything crumbles when her heart is broken. The drama is strong, the narrative filled with emotional intensity, the conflict well developed. It is intriguing to follow Lia as her mind does battle with her heart, as she struggles to find answers, to understand what has happened to her. Forgetting Ophelia is deftly plotted, and while there is apparent simplicity in the plot line, it is the strength of the conflict and the depth of character development that make this an engrossing read.