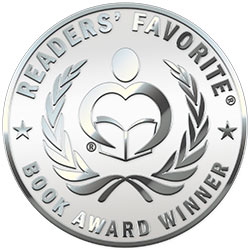 Reviewed by Ankita Shukla for Readers' Favorite
The Holocaust is one of the most bloody events in history. Although one cannot begin to imagine the extent of physical hardships and mental trauma the victims went through in those concentration camps, From Auschwitz with Love by Daniel Seymour attempts to look into the minds and hearts of two survivors. His mother-in-law, Manci Grunberger, and her sister, Ruth Grunberger, watched their happy family crumble into a gloomy pit of despair in a matter of mere months. Even though they did not watch the Nazis kill their mother, father, and six siblings, they witnessed Josef Mengele as he picked their family from the queue destined for the infamous gas chambers. In the face of unimaginable suffering and torment, many prisoners threw themselves onto the electric fences to end their miserable existence. Even so, Manci and Ruth "... still wanted, deep down, to somehow live." And they not only survived but thrived.

From Auschwitz with Love by Daniel Seymour is the story of perseverance and human determination to survive. The memoir develops slowly and then picks up pace as the real torment begins. The words are so authentic and filled with passion that the readers can almost hear the trembling voices of Manci and Ruth as they recount the ugly and devastating events. The audience watches the sisters living a happy life with their siblings and parents, thriving under their love. Then, gradually, everything changes. Whether it was their stuffy life in a ghetto or their suffocating commute to the Auschwitz concentration camp in a cattle car, Daniel Seymour has done a brilliant job of painting a graphic picture for his readers. From the sighting of the daunting smoke from a chimney to the courage with which Manci shouted "Shame on you," every single event etches itself into the hearts of the readers. I highly recommend From Auschwitz with Love by Daniel Seymour.