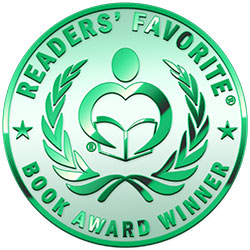 Reviewed by Mamta Madhavan for Readers' Favorite
Let us rewind and go back to 1971, the year the Milwaukee Bucks won the Championship. From Coin Toss To Championship: 1971 - The Year of the Milwaukee Bucks by Rick Schabowski is an engaging book that gives details about the magical season, players' interviews, game stories, and pictures that will trigger a lot of memories and give game insights. After the 1965 baseball season, once the Braves moved back to Atlanta, Milwaukee ceased being home for any major sports franchise. The Milwaukee Bucks brought Milwaukee back into prominence by winning the 1970-71 National Basketball Association Championship. This book is good for the future generation of Bucks supporters and NBA fans who can take a trip down memory lane while reading about the game's history and the magical season.

The author speaks about the Championship in detail which enables readers to enjoy the season and the memories associated with it. The entire season, along with some wonderful pictures, is a delight for readers from all walks of life; for many, it is like bringing back memories of a wonderful season and for others, it is learning about that magical season that put Milwaukee back on the sports map. The black and white photographs shared in the book breathe life into that time and make it tangible for readers as they learn about the players and the moments on the court. The author's love for the game is evident from the details and descriptions in the book and it is a good read for all those who want to recollect the scenes from the coin toss to winning the championship.