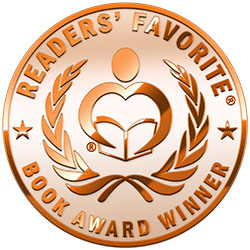 Reviewed by Jack Magnus for Readers' Favorite
Give Them Unquiet Dreams is a paranormal coming of age novel for young adults written by James Mulhern. Aiden Glencar was quite certain that his mom shouldn't be locked up in McCall's, a mental institution outside Boston. They had diagnosed her as being schizophrenic because of the visions she was experiencing about a man who needed help. Fourteen-year-old Aiden went to live with his Nana, his mom's mother, and his older brother, Martin, had gone to live with their Aunt Clara. Aiden also had the gift of sight. The ghost of his grandpa visited him at night. Grandpa was in many ways the mentor Aiden needed so badly, especially with his father distancing himself further and further away from his two sons. It was 1976, and mental illness was not really understood, was considered a stigma and a source of familial shame. Aiden also had other issues he wished he could share with someone, even his no-nonsense, earthy Nana, but he seemed to be lacking the words to start. First he needed to get his mom out of McCall's and back at home with them, and he would figure out a way to do just that.

Give Them Unquiet Dreams is a moving and evocative tale about a young adult coming of age in 1976, under the care of his brash and unorthodox grandmother, while his own mom is institutionalized. Mulhern brings the seventies back to life particularly well in this story as his character wrestles with the social implications of a mother in an insane asylum and his own worries about his inherited second sight and other issues. The author peoples this world with unforgettable characters, from Nana's zany group of friends, to the quiet and supportive relationships between Aiden and Martin, and Aiden and his departed grandfather. After reading the blurb, I knew this book would be special, but had no idea just what a marvelous read it would actually be. Give Them Unquiet Dreams is brilliant; it's most highly recommended.