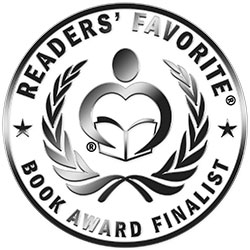 Reviewed by Jean Brickell for Readers' Favorite
During World War ll Charles Day was a Canadian volunteer who was sent to Ireland and then to other countries in the United Kingdom, also countries in Europe and North Africa. His ship was hit not too far from Ireland and 75 per cent of the people aboard were killed. He was a court reporter and was assigned to the Army Historical Station. His stories are sometimes funny and sometimes more depressing. The soldiers learned that cigarettes were a form of currency and could be traded for buying food, laundry, and later for sight seeing tours. At one point he obtained a flying pass when he had a few days' leave and by hitching rides on military planes, he managed to fly to several North African countries and getting back with just minutes to spare before his leave was up.

This was a fascinating book that told the story of WWII in the voice of a noncom. He does not dwell on the horrors of war but emphasizes the funnier and more pleasant aspects of being sent overseas. This is an interesting book from a soldier with a sense of humor and also aware of the more poignant and touching side of war. But gallows humor plays a part of war also, helping a person remain sane in terrible times. This well-written book is a great addition to the historical stories of WWII.