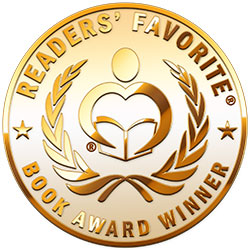 Reviewed by Viga Boland for Readers' Favorite
To read a novel by Thomas Holland is to come away impressed by so many things that it's almost hard to know where to start. Was it the plot of Grind Slowly, Grind Small that kept me turning the pages long into the night? Was it the laid-back, raw, almost rambling, but never boring narrative of Big Ray Elmore that captivated me? Was it the intimate, often amusing look into how the inhabitants of a small town gossipped and explained the inexplicable? Was it the colorful vernacular that characters used to describe someone that had me smiling? It was all these things and so much more because Thomas Holland is a master storyteller. Holland isn't the first to write a mystery novel based around the discovery of 20-year-old bones, but he's among very few authors who don't feel compelled to rush readers. After an omniscient opening where a young woman waits to be whisked off to a new future with a married man, he lets his story unfold in an almost relaxed manner. Like the locals ever chewing their tobacco, Big Ray turns over information, not content with easy explanations. Bit by bit, conversations yield clues and Holland teases the reader to pick up the hints and pull everything together, just as Big Ray does.

Along the way, readers feel compelled to keep reading as their fondness grows for this intriguing narrator/protagonist: Big Ray is deep, caring, and kind. Like all of us, he is plagued by his weaknesses but, unlike many, he acknowledges them and constantly struggles to overcome them. In only a few words, he speaks volumes, e.g. "He didn't approve, but he didn't scold me either. He didn't need to." The result? While Thomas Holland cleverly unfolds a complicated plot through Big Ray, readers witness the further evolution of a wonderful, legend-like hero: Big Ray Elmore. I use the adjective "further" because some readers will already have met Elmore in Holland's previous book, Their Feet Run to Evil. I did. I liked Big Ray Elmore in that novel and liked him even more here. The title, by the way, describes perfectly how Big Ray Elmore thinks. Better yet, it describes how Thomas Holland writes: beautifully! He is not only a reader's author: he's an author's writer. Whichever you are, or if you are both, read Grind Slowly, Grind Small.