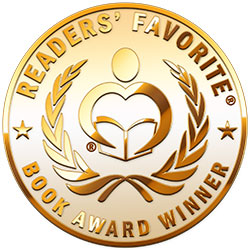 Reviewed by Dr. Jordan Alexander for Readers' Favorite
I was curious to see how meditation was blended into Lawrence Keller's book, Guided Ignatian Contemplation: Meditations on the Gospels to Come Closer to the Heart of Jesus. I have tried on more than one occasion to read the Bible and believed that meditation and this book could help me come closer to the 'heart of Jesus'. I'm so glad I gave it a try! First off, Ignatian contemplation as a 'form of prayer' was not something I had ever tried. It involves the reader using their imagination to bring the stories of Jesus to life. Here's the best part, Keller gets you started as a fantastic guide using warm scenes and colorful passages to take you to different experiences and points in time. Guided Ignatian Contemplation takes you through fourteen other stories right there with Jesus. I found myself appreciating more about the different characters – all real and depicted with their full gamut of human emotions and foibles like pride, humility, and arrogance. Keller's story choices in Guided Ignatian Contemplation are presented in the order that Jesus lived them. For me, the book was like a crash course in the Bible. The author has done all the heavy lifting, peppering scripture and Old and New Testament references.

I highly recommend Guided Ignatian Contemplation: Meditations on the Gospels to Come Closer to the Heart of Jesus to those that study the Bible as a reference to quickly put yourself into different scenes that you can meditate upon and grow your relationship with Jesus. It is simple but powerful and integrates what you know with more color and diverse perspectives. The book is also great for those with a bit of fear around Bible stories – especially if you've tried and failed on earlier Bible texts that were too hard to follow. Trust Lawrence Keller to take you to delightful new places, leaving you there to mingle with the key actors, including Jesus, and to reflect on passages and verses, where you'll learn more about the Bible. Keller has found a way to bring peace and calm while learning and reflecting on some of the most famous stories of Jesus' life. A must-read.