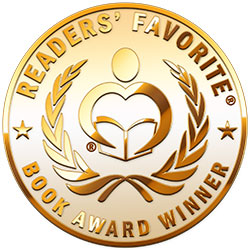 Reviewed by Lesley Jones for Readers' Favorite
In Harold Peabody and the Magic Glasses by Dawn Kopman Whidden and O.M. Faye, Harold is travelling back to his mother's childhood town in Louisiana after his Navy SEAL father was killed in Afghanistan. Harold hopes they can begin to rebuild their lives and he can finally become a hero like his father. But with his 'coke bottle' glasses, Harold is just waiting to be bullied again. He doesn't have to wait long before the school bully, Jack, and his friends spot him. The gang terrorizes all the children at the school and soon it's Harold's turn. The bullies break Harold's only pair of glasses for fun. However, when Harold gets his new glasses, he realizes they have magic powers, giving him the ability to exact revenge on the bullies one by one. Harold revels in the suffering and embarrassment of the bullies. Soon Harold becomes the bully himself. Now he has a choice to make; does he want to inflict suffering on others or become a hero just like his late father?

Harold Peabody and the Magic Glasses is a powerful story that covers the widespread problem of bullying in schools. The characters are brought to life and each is created with unique personalities. I loved Harold as the main character, a caring and loving boy who is coming to terms with losing his father, and the relationship he has with his mother is so endearing. Mrs Ezzy was a breath of fresh air and certainly my favourite character. There are so many discussion points throughout this story that you can share with your children, not only about bullying but loss and relationships of all kind. I also thought the moral of the story shows that bullies are usually victims themselves, and the scene with Jack and his father is especially poignant. This is a must-read for every child to learn the importance of compassion, forgiveness and how making the right choices in life makes you a better person.