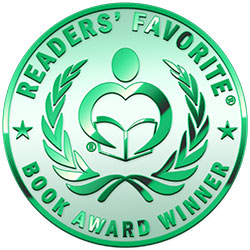 Reviewed by Brenda Ballard for Readers' Favorite
Jimmy Manteris presents an amazing pictorial of hand-held primitive weapons from around the world. It is broken down by tribe and/or area, and the reader is guided through a brief summary of the people then there are pages upon pages of featured weaponry. As they are handcrafted from wood or bamboo, the intricacy of the artwork is enough to make us learn the specific use of it. Musing at a particular club, I wondered why it had teeth and what they could possibly do. Learning the answer gave me an "aha" moment, and the cleverness of the design was quite impressive. Some clubs are from the present, marked with the agency in paint on the head. There are simple baseball bat designs, some resembling spears, others crushing upon contact, and the list goes on.

When I first started reading "Headknockers", I thought the name was rather odd and insufficient. My mind was changed by the end, though, I couldn't think of a more suitable name for such a unique book. I can see this on the coffee table of a weapon or tribal aficionado, and in libraries both public and personal. It crossed my mind that if I were ever to have to write a report on the subject, I would want to use the information found here as a basis on which to research further. It takes a special kind of person to dedicate the energy to a book such as this and the author's interest and passion are very evident.