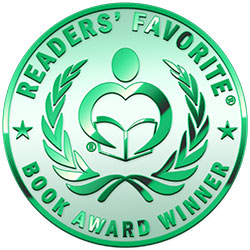 Reviewed by Jamie Michele for Readers' Favorite
Headstrong by JoAnne Silver Jones is a memoir of the author's recovery following a random assault that resulted in a traumatic brain injury. On her way to stay with her daughter to witness the inauguration of the United States' first black president, Jones takes a shortcut down a Washington DC alley and is instantly changed forever. Through shards of memory distorted like a refraction of light, Jones provides glimpses of what she thinks she remembers and what has been filled in by those around her, and those she loves most. Through her own strength and fortitude and the support of her wife and daughter, Jones begins the journey towards a slow and difficult recovery of both the body and the soul.

Headstrong is the first book I've ever read about an individual with traumatic brain injury and I am so grateful to JoAnne Silver Jones for sharing her story. The honesty is clear and raw as she recounts piecing her life back together after the attack. The writing is sublime and a testament to her power as a woman, a survivor, and intellectual, and a mother to her daughter, but also to her own rebirth. The rehabilitation is extraordinary with a great deal emotionally that, without her stating outright, might go wholly unnoticed. Invisible. Some moments are genuinely heartbreaking, such as when she says, "It wasn't easy to be with me, just as it wasn't easy to be me." Others offer a little more levity and a lot of love, primarily in the form of furbabies. This is a really, really special memoir and I'd give it a whole bucket of stars if I could.