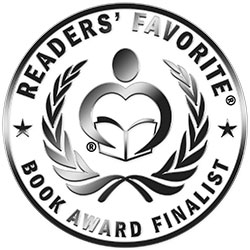 Reviewed by Alice DiNizo for Readers' Favorite
Author Sean Furey writes about his military experience in Germany in the peaceful years of the 1980's. In "Hemau", Sean recalls serving in a unit whose job it was to maintain and secure nuclear weapons. Sean Furey tells of the wide variety of people he served with and their ups and downs and go-rounds with the local residents and local hang-outs of Hemau, Germany. On the book's back, Author Furey writes "Get to know the psychological frame of mind of the people in charge of man's most deadly technology. Then pray to whatever god you believe in, and hope there are no more units like this one." The reader will meet Jerry Grose who turns danke shurn into "donkey shorts", Bob and Bing, two of the local girls, Buttons who is gay, and Tim Sounders the Souther boy. And these are the men in charge of nuclear weapons?

"Hemau" is well-written, well-edited and filled with Sean Furey's accounts of his life in the military, on base and off-base with the local townspeople. Coming from a home background that wasn't always delightful, Sean Furey finds his family in the men of the 36th Army unit. He writes of one incident after another with Gino, Jackson, and his other unit members. They come alive for the reader as will the author himself as the men of the 36th visit the Rosarium, Hemau's local nightspot and get into fights with each other. "Hemau" is a memoir that the reader will enjoy for its humor and humanity.