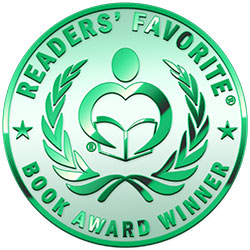 Reviewed by Samantha Coville for Readers' Favorite
Author Apollo Villa-Real introduces us to a new world of magic, deception, and casinos in his novel, Henchman. This fast-paced tale follows H, who is a mob enforcer and magic wielder with a natural gift. During the annual convention of magic, a wielder is murdered. And the signs are pointing at the Syndicate, which has worked for so long to keep the peace. So H is sent on a journey to clear the Syndicate of any suspicion. But is a war unavoidable?

This is probably one of the top ten books I've read this year! It's not a short read, but it never dips into boring fluff content. It's continuously packed with excitement and intrigue. And the main character, H, is developed thoroughly. So much so that readers will connect with him and cheer him on. And the setting of a magical Las Vegas underworld is so unique that you can't help but keep reading in order to immerse yourself in the world author Villa-Real has created. Henchman keeps you on the edge of your seat at all times.

One of the things I respected about this book is that the magic system the author has developed is realistic and consistent. Nothing worse than trying to learn a magic system when it contradicts itself because the author couldn't make concrete laws. Even magic needs to follow rules! And Apollo Villa-Real does that beautifully here. And that's why I can confidently give it five stars! If you're looking for adventure and magic, look no further than Henchman.