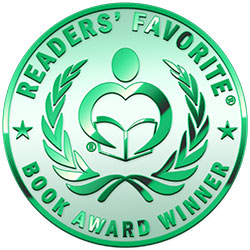 Reviewed by Lori M for Readers' Favorite
What an adorable book! Poor little Henrietta Hexagon thinks she doesn't fit in with the other shapes of the world. Adopted by the Triangle family and living on Groveland Circle, Henrietta feels different. Her mom tried to convince her that she was special and that hexagons are everywhere too, but Henrietta isn't sure she believes that and sets off in search of hexagons. Using her magnifying glass, binoculars and other items she finds in her toy box, Henrietta searches and searches but finds nothing but circles, rectangles, and squares.

In the meantime, Ma Triangle is determined to show Henrietta how special she really is. I don't want to spoil the ending for you, so let's just say that Henrietta learns that she does fit in and is loved just as much as any other shape.

The illustrations are cute and very colorful and sure to interest young readers. I liked the cute little backdrop of the window in the living room where there was always a little cat peeking in or jumping around outside. This book is also a good educational tool for little readers to learn their shapes while learning a lesson about being different but being accepted. I found myself learning things too as I had forgotten what shape a hexagon was or how many sides it has. There were all kinds of lessons here, from diversity to geometry to adoption; everything is nicely taught.