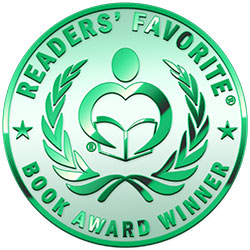 Reviewed by Grant Leishman for Readers' Favorite
Her Castilian Heart: The Castilian Saga Book 3 by Anna Belfrage is a continuation of the journey of Sir Robert FitzStephen, the lowborn bastard son of a baron, knight of the realm, and his beautiful Castilian wife Lady Eleanor (Noor) d'Outremer, in thirteenth century Great Britain and Europe. King Edward (Longshanks) rules England with an iron fist and Robert and Noor have not only returned to English shores minus the Castilian Pomegranate jewel they had been tasked to recover but also with the young son of a Welsh rebel they had been instructed to leave behind. None of this is likely to please Queen Eleanor and Robert and Noor must walk a dangerous tightrope between unwavering obedience to the crown and their desires to raise the young Welsh orphan as their own. On their return to Orton Manor, Robert and Noor are seeking a quiet life reveling in each other and their growing family but fate has other ideas for this couple. When it becomes obvious that Robert's insanely jealous half-brother Eustace de Lamont is determined to kill Robert and anyone else who may lay claim to his father's fortune and title, Robert and Noor must do all they can to protect their hard-won peace and freedom in a world where title and privilege are everything and even the foulest of crimes can be pardoned or forgiven if you have money and power.

I have been fortunate enough to have read the first two books in this series, so I was waiting for its continuation with excitement. Her Castilian Heart surpassed all my expectations for this series. Anna Belfrage has become a master at the historical romance genre and I can recommend all she has written. When reviewing a continuing series I always ask if this book can still be enjoyed as a stand-alone novel. The answer is an emphatic yes! The author does an exceptional job of dropping in the salient points from previous episodes so the reader is never left wondering about what went before. Her mix of fascinating real events and characters from history combines perfectly with the fictional experiences of her main protagonists in the story. The romance is real and you can feel the love and passion between Robert and Noor pouring from every page. The love scenes are sweet, romantic, and intensely passionate. What I particularly love about Noor is her strength of character and her unwavering courage to speak against those in power who make decisions, when she vehemently disagrees with them, despite the possible consequences. She was a woman not afraid to speak her mind at a time when women were very much decorative collectibles or tools for men to form alliances. For those who love medieval battles and fighting, they will slake their thirst well in this story but for me, it was the tender, beautiful, sweet moments between Robert, Noor, and their expanded circle that I will remember the most. I am so looking forward to the next iteration in this journey that is promised with the next book. This is a fantastic read and one I can highly recommend.