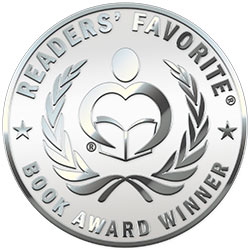 Reviewed by Anne Boling for Readers' Favorite
"How To Find The Right Man And Become His Center of Attention: Anyone can find a man . . . Let me show you how to keep him" by Debra Clifton Mitchell is a book all women should read BEFORE they marry. Most women want to marry and have a family so why is the divorce rate between 50 -60%? "A traditional family with a husband and wife with their natural children is now the exception instead of the rule." Many married couples that are still together spend their time arguing.

Ms Mitchell points out that most young couples do not have role models; they have witnessed few if any healthy marriages. She offers several very wise suggestions for single women. "Not everyone is ready to be in a relationship." Don't jump in . . . exchange phone numbers and wait a week. During that week don't set around waiting for him to call you. Go on with your life and interests. "A man cannot complete you." If you expect a man to complete your life the relationship is doomed. A woman needs to look to her own well being. Love yourself, discover who you are and be that person. NEVER date a married man. Abuse comes in many forms and ladies, you do not have to live with it. "Ladies he is not your boo, he is your boo-boo. Cut your losses and get out." Don't have a child to attempt to strengthen the marriage. It won't work and a child deserves a strong loving family.

This tiny book is filled with wonderful advice. It would make a great gift to a granddaughter or even a daughter. Debra Clifton Mitchell is a very wise woman. Her advice is invaluable. Ms Mitchell has been married for twenty three years. I'll throw in a small piece of advice: Never take your relationship for granted. This book is well worth the price and time to read.