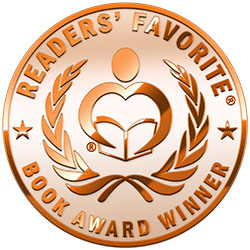 Reviewed by Jean Brickell for Readers' Favorite
This is the most amazing book. At first thought, it didn't seem to apply to me as I no longer work in an office but delving into it I realized it was for everyone. Not only does the author explain how to handle a dispute by resolving it in a polite but firm way, but she describes the home work that must be done to be on top of things. As well as job-related negotiations, there are tips for the everyday world like medical situations, phone bills, disputes with hotels and airline. Disputes with internet companies such as ebay are also included. There is a chapter on complaints: if all else fail and where to go for help? A glossary is included to understand all the different negotiation terms.

This book is as necessary as a dictionary to each personal library. With this book in hand a person will have an upper hand in negotiation of any type, business, personal relations, disputes with bills and reservations mishandling. The personal relations might include spouses and/or ex-spouses. This book will tell you what to say, how to say it, how to conduct yourself so that you will have the upper hand and get the results that you want. It even tells you what to do if you don't get the results that you want. I found "How to Negotiate Like a Pro" to be not just an interesting book but one that will provide invaluable help.