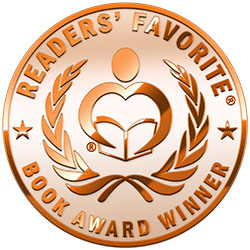 Reviewed by Emily-Jane Hills Orford for Readers' Favorite
Many of us watched our children enjoy the love that poured from the words of a lovely children's picture book Love You Forever by Robert Munsch. We thought the sentiments within that charming story spoke volumes for a mother's undying love and patience. Well, here is another precious gem that will rival the love that flowed from Munsch's timeless story. Bucleigh Newton Kernodle's picture book story, I Would Love You Even If You Were A Pickle, is a loving, intimate and sometimes funny retelling of a bedtime interchange of unique ideas between a mother and her young son.

Miller is worried he did something terribly bad. When his mother reassures him that she still loves him, Miller says the cutest words that become the title of this book: "I would love you even if you were a pickle." That begins a lengthy exchange. Mother comes back with "I would love you even if you were a leaky faucet that goes trickle, trickle, trickle!" Miller has a quick comeback and the two banter back and forth all the strangest comparisons to prove that their love for the other is the greatest of all. The warmth and humor of this loving exchange are soothing and reassuring and will spark similar comparisons between parent and child when sharing this wonderful book. The illustrations help to ignite the sentiments. But, the best message shared in this story is that God's love for all of us is even greater than pickles and leaky faucets and so much more.