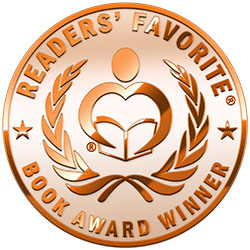 Reviewed by Lori M for Readers' Favorite
Grab a box of Kleenex before you start to read "If There's a Mailbox in Heaven" by Celeste N. Bowers because it is so beautifully moving that you are going to cry. Don't even try to pretend you are too strong to cry – it is going to happen when you read this book.

Christina Bowers was a remarkable little girl. Her mom has included some adorable photos of little Christina that reflect a smile that would light up a room and an abundant happiness. Christina left this world at age 10 but showed a wisdom and heart beyond her years during her treatment for cancer by asking God to use her for His glory instead of asking God "Why me?" As her mom says, this book isn't about cancer or even only about Christina – it is about allowing the Lord to work through our lives to bring others closer to Him for His glory. Wow! Bowers has written this book in a series of "packages" that she wishes she could deliver to Christina in Heaven. She uses these letters to tell her daughter how much she was a blessing on Earth and how much her family loves her. The letters don't take us through a sad battle with cancer but rather depict a very special child and her relationship with her mom, dad, and brother.

It is such an uplifting story and beautifully written by a loving mother who desires to spread God's message of love. There is so much inspiration in "If There's a Mailbox in Heaven" that you're going to feel blessed and changed after you have finished it.