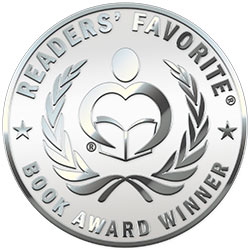 Reviewed by Anne Boling for Readers' Favorite
What little girl doesn't dream of her wedding? In her mind's eye she can picture the "perfect wedding." Most females have an image of a perfect dress, ceremony, reception, cake and wedding. If you watch some of the TV shows concerning weddings you would think the bride was a princess and the wedding her coronation. One show is called Bridzilla. I have often wondered why the groom went through with the ceremony after witnessing such behavior. Too many have forgotten the reason for the wedding: to celebrate the Holy union of a man and woman. The 'perfect wedding' does not exist. Author Dr. Sherry L. Beinberg suggests keeping good humor. Remember that the little minor things that go wrong are the things you will remember and look back on with laughter and you just can't control everything. In highlighted boxes Meinberg shares humorous events that happened at weddings.

At this point wedding expert Meinberg begins to assist the bride by discussing the importance of preplanning. In today's society many brides and grooms pay for the wedding themselves. Regardless of who is paying, there should be a budget. I have heard of couples living together because they are saving for their wedding. That disturbs me. It is as if they have forgotten why they are getting married. There is much to consider when planning a wedding: of course there is the dress, the venue, who will officiate, and will the father walk the bride down the aisle, and so on. After all the planning comes the wedding rehearsal and dinner.

Meinberg covers a wide variety of topics including the drive through wedding. There are many traditions for the reception such as the money dance and the father-daughter and mother-son dance. At my wedding I did not toss the flowers though it went against traditions. Another non-traditional decision at my wedding was to serve cake, punch, mints and nuts. Our wedding was simple: my mother in law made my dress while my mother did the decorating of the church and reception. There just wasn't a lot of money.

I love this book. It assists the reader in planning and in evaluating what works best for the couple. The best part is the reminder to smile, be happy and not to stress the small stuff.