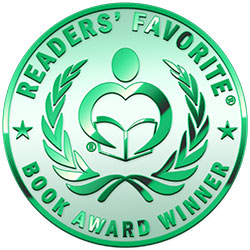 Reviewed by Ioana Drever for Readers' Favorite
In the Company of Like-Minded Women by Elaine Russell follows the lives of three sisters over six weeks in summer 1901, against the backdrop of a developing city - Denver - and the Colorado women's efforts to advocate and implement political and social reforms. Elizabeth (Lida) Clayton is a widow who is working hard to support her two children. She's recently qualified as a doctor, fighting against prejudice and trying to balance her studies and being a mother. She's even converted to Catholicism in order to secure a job. Lida hasn't seen her sisters in eleven years, but she is very happy to welcome to Denver the much younger Eva who is recovering from scarlet fever and with whom she's kept in touch, as well as her older sister Mildred with whom she once was very close but who decided to take their mother's side in a family rift a long time ago. Many things change during their six-week visit - their perspectives, their determination to follow (or not) their hearts, as well as their relationships.

Elaine Russell creates very believable characters. I like that each chapter is written through the voice of a different person, showing things from varying perspectives. The setting - Denver and its surroundings - is vividly described and transports the reader into that time and place. Elaine Russell has clearly done a lot of research into the topography, the fashion, the approach to religion and the topical issues of 1901. I liked the historical references to the fight for women's rights and the (maybe) lesser-known movement of temperance. If you're after an easy read with some substance, you will enjoy this book.