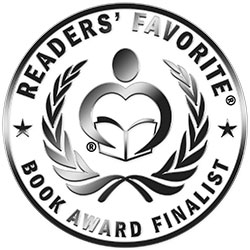 Reviewed by Jean Brickell for Readers' Favorite
I was just not into poetry, that was until I read "In the Company of Women". The further I got into the book, the more poems I identified with. The book touches our relationship with mothers, daughters, sisters and friends. Some pay tribute while some rant about the behavior. But all can touch a nerve.

When I read the poem, 'In the Kitchen with Dovey', I remembered watching my mom cook, then helping her with small tasks and later graduating to cooking. Good memories! 'My Unsung Heroine' was a very moving tribute to a mother in terrible circumstances. I cried as I read it. 'Vermillion' was a piece of art like a shiny jewel. 'A gift for Tabitha' was a beautiful poem that touched my heart in a special way. It spoke of love for a child. 'Warmth on a Cold Day' speaks of love a grandmother has for the grandchildren. It makes me remember my grandma baking loaves of bread and letting us tear the first loaf apart and eat it steaming hot with butter. These were the good days before her mind became cloudy. 'Birthday Lunch Autopsy' is a humorous poem of a friendship gone bad because the friend is showing antisocial personality problems. I laughed that it was not me experiencing this lunch; sounds as if an antacid would be in order. I loved reading these poems as they reinforced the kinship with friends, mothers, grandmothers, sisters and cousins and made me appreciate them all.