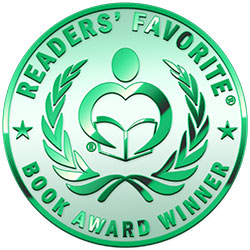 Reviewed by Rabia Tanveer for Readers' Favorite
Incense and Peppermints by Cathrina Constantine is set in the '60s and follows the journey of a young girl as she starts her confusing and painful journey into adulthood. Mary Monroe is just 16 years old; she is innocent and vulnerable, yet at the same time she is very confident and reserved. Friends with her brother's girlfriend and her group, Mary finally breaks out of her shell, especially when she meets the enigmatic Michael Covington. He is a devastatingly handsome new student in their school and he simply sweeps her off her feet.

With his bad boy charm reeling her in, Mary is swept into the world of drugs and alcoholism. However, reality comes crashing down when someone assaults her and Michael comes to her rescue, but Mary is not sure if he really did that. She is not sure if he was the one who actually assaulted her. But there is something about him that keeps pulling her towards him and she cannot stop him. Who was the person who attacked her? Can she really trust Michael? Or is this the end of their relationship, even if she loves him very much?

This is a YA novel that is intense, romantic, and the perfect example of a coming of age story. I loved Mary! She is the perfect female lead that you would expect from such a novel. She has a lot of growing up to do and she knows it. Her development was spot on and so was Michael's. Together they rocked the novel and brought it to life. It is gritty, real, relatable and perfect!