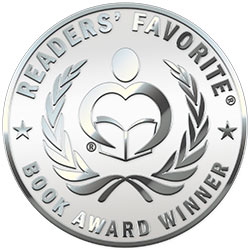 Reviewed by Bernardo Salcido III for Readers' Favorite
Inspired Wisdom Word Search: Yoga for the Brain by Cristina Smith and Rick Smith is a well thought out and implemented combination of inspiration and brain enhancement. Its design is simple - to provide relevant and helpful self-reflecting stories and pair that with a word search that has the reader finding keywords from the same story which precedes it. After reading, and then completing the word search, the reader reveals one more hidden message that sums up the entire section. This style, including various pictures, continues fluidly throughout in order to create this anthology. Additionally, the stories within draw upon experience from the perspective of a range of authors - ages 16 all the way up to 80 - and the stories provided come from a mix of topics including a letter from Santa to the deep science of epigenetics.

What Inspired Wisdom Word Search: Yoga for the Brain does, it does very well. The blend of puzzle and inspiration is a great combination of personal motivation and brain advancement through two distinct activities. The readings are well written and provide uplifting and spiritual support regardless of the topic. Cristina and Rick have selected excellent pieces of work that avoid repetition while still providing meaningful and personal content. Then, of course, there are the fun word search puzzles with the added bonus of increased brain function and providing mental peace. Coming from the Guinness Record Holder for greatest memory, the journey through the pages of Inspired Wisdom Word Search is more than an exercise in brain capacity; it is a pleasurable and rewarding journey into the reader's truest self.