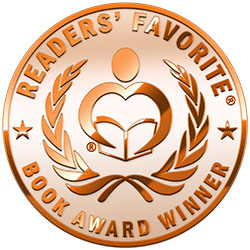 Reviewed by Liz Konkel for Readers' Favorite
Jamhuri, Njambi and Fighting Zombies by Ted Neill follows three people who face a series of adventures to overcome certain obstacles in their lives. Jamhuri longs to impress the beautiful and brilliant Latia but his attempts seem to keep backfiring. Njambi's father is dying but hope isn't quite lost as they have a chance to save him by going to the mountain to retrieve the Water of Life. When each of her sisters fails, it's up to her to make the trek and face the dangers presented if she's to save her father's life. Anastasia's life used to be normal. Now her daily life is filled with fear over the growing threat of zombies. When her brother's life is in danger, she tracks down an experienced scientist for help.

Ted Neill weaves together three fascinating adventures, each filled with rich folklore and elements reminiscent of fairy tales. Jamhuri is a character who has high regard about himself with an arrogant attitude and the view of himself as the ultimate warrior. He's immediately introduced as a bragger, followed by the lovely Latia whose attention he hopes to catch. He's a fun start to the book as each of his attempts is met with humor and mishap, but this also provides him with the opportunity to reflect on who he is as a person. Part two focuses on Njambi as she faces trying to save her dying father with multiple moments and the structure featuring a strong fairy tale style. Her story is about compassion and love which is where her strength comes from and why she's the daughter fit to face this hero's journey up the mountain. The third part focuses on Anastasia and is about her dedication to her family as the zombies have become more and more of a danger.

Anastasia is just a normal person but her seemingly ordinary life has a backdrop of a zombie epidemic. Her story links back to the first two parts with a few notable faces which bring all three journeys full circle. Jamhuri, Njambi and Fighting Zombies consists of three adventures linked together for an unforgettable read with stunning magical moments, folklore brought to life, delightful humor, and the dedication of family.