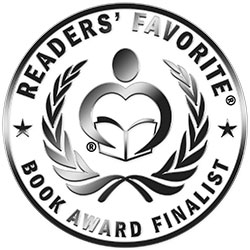 Reviewed by Gail Kamer for Readers' Favorite
Jesus for Children by Jayne D'Alessandro-Cox contains a trilogy of religious stories. The first two stories are told through rhyming verse. The last story is shared through prose from Mary's point of view. In "A Miracle in Bethlehem," a hyena captures two bunnies but the glow of a star attracts them to a stable where a precious newborn then captures the hyena's heart. In "A Passover Blessing," the story of twelve-year-old Jesus getting lost and being found in the temple is told. All the stories are familiar to children, but told with a twist that gives them an extra connection.

The artwork in Jesus for Children by Jayne D'Alessandro-Cox is simply beautiful. From the black and white illustrations to the pictures left for children to color themselves, they draw the reader and listener in. Because the stories are best shared between an adult or independent reader and a child, a special bond between them will be created. Great conversation about Jesus and His life will develop into lasting memories, especially the story written from Mary's point of view.

D'Alessandro-Cox includes personal accounts about how she wrote each story, which adds a personal touch and assists the user in knowing that God is involved in their personal life, thus encouraging the reader/listener to include God in their daily life. I recommend this book for any family collection and for home school libraries. Not only are the religious themes significant, but connections to the life and times of Jesus, as well as animal habitats can be researched in a home school setting.