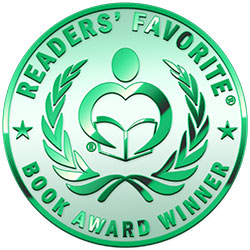 Reviewed by Justine Reyes for Readers' Favorite
Before I read Just a Name, I had never heard of author Becky Monson. However, after reading this cute, fun and witty novel, I don't think I will ever forget her or the novel's protagonist. The story follows Holly Murphy, a straight up sort of woman who has always had her life planned out, but when her wedding is canceled and her career is suddenly on thin ice, Holly must learn to deal with everything on her plate. Serendipity eventually takes over and Holly finds herself in the middle of a bit of a wacky situation.

There are many appealing things about chick lit, and the first one is that the female leads are always relatable and humorous. Holly's character is no exception. Second, the plots are always so colorful and creative they just make the characters come to life. Becky Monson's plot for Just a Name is something that struck me as unique and fresh. Just a Name is a great novel to cozy up to after a long day. It is precisely the kind of story that won't just leave a smile on your face, but it will also leave your cheeks hurting from how funny it can be at times.

I felt so lucky to have had the opportunity to discover Monson's gem of a story. I can't wait to read more of her work! I would urge fans of romantic comedies to grab a copy of Just a Name; it has the perfect balance between sweet and sassy. This is a story about a woman who has all the odds thrown at her and yet she not only prevails to get through it, but she takes charge. I loved it!