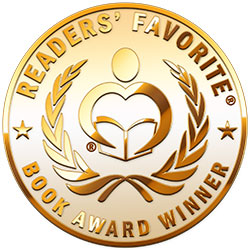 Reviewed by Cayla-Paige Nortje for Readers' Favorite
Justice Hayes could never resist a challenge: she wasn't brought up that way. So when she's given the biggest challenge of a lifetime – something that no woman has ever conquered before – how on earth could she let this opportunity pass her by? Justice by Tracy Tappan is the story of an exceptionally strong-willed woman who tries to find her place amongst the toughest of men and the most ruthless of instructors. With the unquenchable thirst to prove herself to the men around her, there's no time for romance or for her pesky attraction to fellow teammates, but life has a funny way of showing us that it has its own set of rules. As time progresses in the program, Justice finds that she's forgotten her roots, but she's soon reminded that if she not only accepts but embraces who she really is, she'll achieve the impossible.

Tracy Tappan does a fantastic job of being able to bring out various emotions through her writing. There were times where I would laugh out loud, fist pump the air, or step into the story to give some instructors a piece of my mind. And then there were times where I broke down in tears and found myself connecting with Justice's character on a deeper level through the shared feminine experience. As a woman, I can't help but feel a great sense of pride in reading this book and seeing the true grit in Justice's character. The storyline of Justice trying to prove her strength as a teammate despite her gender, and not having her femininity seen as a weakness, is exceptionally relatable to women around the world. Pushed to a brink that not many women have ever been pushed to before, Justice will be a testament to just how much power and strength a woman can possess.