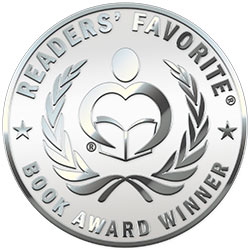 Reviewed by Rabia Tanveer for Readers' Favorite
Knightmare Arcanist is the first book in the Frith Chronicles by Shami Stovall. Volke Savan is a gravedigger who dreams of becoming an Arcanist (a person who can wield magic by bonding with a mythical creature). Now Volke isn't a picky person; he will be happy to bond with any creature as long as it brings him magical powers. He and his adopted sister Illia travel in search of a crashed ship that had unbonded mythical creatures. As luck would have it, they both succeed in getting bonded. But being Volke, he bonds with Knightmare Luthair. Luthair has already lost one partner and he wants Volke to find the person who was responsible for his first partner's death if he wants to draw any magic from him. Only thing is, Volke would have to fight against arcanists who are far more powerful than him. Does he have what it takes to be an Arcanist?

Knightmare Arcanist is a brilliant young adult story with just the right amount of humor, sarcasm, action, and fantasy to blow your mind. I loved Volke's interactions with Luthair. The witty comebacks and the constant back and forths between these two were incredible. The race against time to figure out the magical plague was handled well along with the mystery to find who killed Luthair's first arcanist. The author juggled both plotlines incredibly well. There is no shortage of action in this story. Volke gets plenty of opportunities to grow; he gets beaten yet he always gets up. I was sucked into the story the moment I read the blurb. Shami Stovall's writing style is excellent, she is an exceptional storyteller and a master of writing vivid descriptions. She kept the suspense, built the hype, and allowed the reader to get fully invested in the storyline from the get-go. Even Zaxis grew on me at the end. Shami Stovall gave a personality to every character, including the mythical creatures. No one will put this book down until they have read it from cover to cover. I don't think it can get better than this. I can't wait for the next novel in the series.