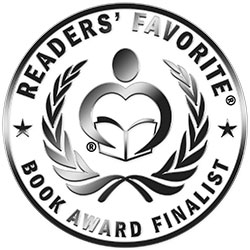 Reviewed by Anne Boling for Readers' Favorite
"Lap-Band For Life: The Complete Patient Guide to Success with the Lap-Band" by Aril Ortiz Lagardere MD FACS is a must read book if you are considering lap-band surgery as a means of weight loss. Over the last few years I have packed on the pounds. When I was younger it was easy to take off the weight. But once I reached 50 the pounds just multiplied. I began having health problems and knew it was time to take my weight and health seriously. Hence I began to research weight loss surgery. I have friends that had the surgery and it was not successful and I knew why. They look at the surgery as a quick fix rather than a new beginning.

Dr. Ortiz offers guidelines for losing and keeping the weight off after lap-band surgery.
1. Know it takes a lifestyle change. Lap-band surgery is only a tool. It is not magical.
2. Drink before meals, once you have your food stop drinking, have the drink removed from the table to avoid temptation and do not drink anything else for 90 minutes after you finish your meal.
3. Do not drink alcohol or carbonated beverages.
4. Avoid eating sugar and dairy products.

In his book Dr. Ortiz includes working with your insurance company, pre-op diet, the surgery, post-op diet and many more facts that you need to know before having this surgery. "Lap-Band for Life" is well-organized, written in a manner that is easy for the layman to understand. This book should be read not only by someone considering this surgery but also by their family members. If you intend to share your weight loss journey with your family and friends be prepared that not all will be supportive.

Dr. Ortiz has been a guest on the Oprah and Dr. Oz. He was also featured in Newsweek as one of the top 12 Weight Loss Surgeons in the world. I found him fascinating to talk with. He is in the process of writing a series of books focusing on eating and living a healthier life.

I began by telling you my story. I'll end this book by admitting I had weight loss surgery a few weeks ago. My insurance refused to cover my procedure, hence I went to Mexico and Dr. Ortiz was my surgeon. After much research I determined that weight loss surgery would work for me. I'm thrilled with the results. I'm losing weight at a nice rate. I'm excited to look slimmer but I'm more excited to know I am healthier. Being fat is unhealthy. Heavy people are treated differently than slim people. Heavy people face discrimination every day. If you are considering weight loss surgery, I highly recommend you read this book.