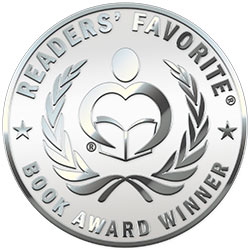 Reviewed by Maria Victoria Beltran for Readers' Favorite
Life Lessons From a Late Bloomer: Vignettes of a Small Town Girl by Jackie Ewing is a personal memoir about self-discovery told through different vignettes of her life. The book consists of ten life lessons divided into ten chapters. Most of the life lessons Jackie shares are from personal experiences. She taps into the various aspects of her life — from parenting to career, and cultivating self-confidence. Ewing mixes her life-changing and unpleasant experiences with humor, allowing for an easy and entertaining read that will keep you turning the pages. It is said that experience is the best teacher because you experience the consequences of your actions, but sometimes it's easier said than done. So if you'd rather learn from someone else's experience and avoid some consequences, then Jackie Ewing's book is tailor-made for you.

Life Lessons From a Late Bloomer by Jackie Ewing seems to me like a self-help book rather than a memoir. With each chapter representing a specific life lesson, it is a self-help textbook on self-discovery and personal maturity. However, Ewing's journey and growth, combined with witty anecdotes and a humorous tone, more than make up for the memoir/self-help genre debate. Her emphasis on humor adds a deeper layer to the devastating experiences she's been through. As a reader, I can easily access the world Ewing shows us, and some parts are thought-provoking. With her way of translating complex life truths into simple wisdom, I am once again reminded that no matter how bad the world gets or how heavy you feel inside, we must not take ourselves too seriously and that we should always be grateful for what we have. Truly a humbling and inspiring read from start to finish.