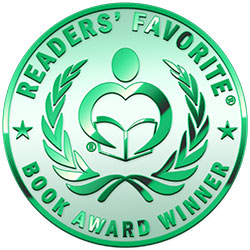 Reviewed by Tracy Young for Readers' Favorite
Eden and Aiden are copper-haired siblings that have travelled from the shores of Scotland to the west of the US. Eden accompanied her husband, Hugh, to Wyoming with dreams of breeding polo ponies to sell on the lucrative market for such animals. Their well laid plans took a turn for the worse and ten years on we find Eden alone and Aiden on a mission to provide food for his sister in the harsh winter to come. R.F. Gainey has created an epic tale of the west in Light of the Northern Dancers and has taken the reader back to the times of the early settlers and the struggles they faced to make a new life.

Light of the Northern Dancers has an impressive cast of characters that lead you on a path of adventure, peril, tragedy, and joy. This is a tale that will keep you gripped until the very last page. R.F. Gainey has embodied the struggles that women in particular face in this land of hardship. Renegade Indians and wounded grizzly bears would seem to be the greatest threats but for me, the most impressive character in the whole book is the landscape and the magnificent force of Mother Nature. The Bighorn, the Crazy Lady creek, Ten Sleep Canyon and the Powder all evoke a vista that is both unforgiving and deadly, yet compellingly beautiful in parts. You cannot help but be aware of the strength of feeling this part of Wyoming creates in the central characters of the book. Beautifully written and a joy to read!