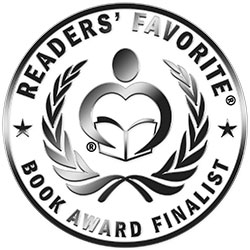 Reviewed by Courtnee Turner Hoyle for Readers' Favorite
Light Through a Rusty Roof by Roy Terry is a story about a miraculous conversion. Reverend Michael Peters is stuck in a congregation that meets all of society's markers for greatness and a family that seems fine from the outside but is withering on the inside. After a trip to the hospital, a "gray" man, John Dough, approaches Reverend Peters and asks him to follow him on a journey. The reverend reluctantly agrees, and he experiences periods of doubt and acceptance as he meets a diverse group of colorful characters who have a similar message of love and hope for the future to share with him. As he begins to understand and believe in the focus of the group, known as the "Others", he sees many people in his community achieve their own enlightenment and make choices about their future in the mildly futuristic world.

Roy Terry has painted a picture of a revolution of love, and his characters realistically choose their sides of the divide it creates. Some of the characters in the story seemed to take a step back from Jesus, especially John Dough, but the experiences embody Jesus's mantra when the religious figure asked his disciples to drop everything and follow him. Among the other parallels to Jesus and his disciples, I noticed that Dough changed Michael's name to "Pete", much in the same way Jesus changed Simon's name to "Peter" when he joined him. The book moves along at a medium pace, with periods of reflection to indicate the main character's spiritual and emotional growth. I'd recommend Light Through a Rusty Roof to readers who enjoy stories about spiritual awakening and new beginnings.