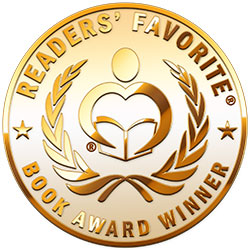 Reviewed by Anne-Marie Reynolds for Readers' Favorite
Liv to Tell by Ann Heathman is based on the true story of Olivia Carson. Liv Carson is on a caving expedition when disaster strikes. Saved by Gary Preston, Liv thinks she is the luckiest woman alive and is reeled in by his kind, loving nature. They marry and have children and Liv believes she has the perfect marriage until Gary's evil side appears and her life becomes a living nightmare. Subjected to abuse and isolation, Liv is under Gary's control but she hasn't seen anything yet. When she asks for a divorce, the full weight of the nightmare is forced onto her. And when the mob is involved, things turn truly deadly for Liv. Can she escape with her sanity and life intact? How far will Gary go to exert control over her life?

Liv to Tell by Ann Heathman tells the story of how Liv Carson escaped from a sociopathic husband and is based on a true story, although names have been changed. It's a terrifying tale of how easy it is to be taken in by charm, to be reeled in and hooked until it's too late to get out. It's easy to wonder why women stay trapped in marriages to people like Gary but unless you've been in that position, you can't possibly understand just how hard it is to escape. Liv tells us why she stayed, why she couldn't get out, and why she ignored the obvious red flags. This is compelling reading, a book that will draw you in, hold you until the end, and haunt you for a long time when it's all over. It may even have you studying everyone you meet, trying to spot the signs of abused or abuser. A well-written story, Ann Heathman has developed characters you won't forget in a hurry, with real-life experiences wound through the plot to unveil the horror the real-life 'Liv' went through at 'Gary's' hands. A must-read book that everyone can learn something from.