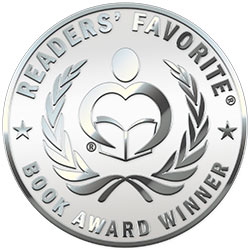 Reviewed by Anne Boling for Readers' Favorite
"Lost at Starvation Lake" by Gary P. Hansen is the second book in the 'Starvation Series'. In the first tale, "Survival At Starvation Lake" we met Sally McPhearson, a CEO and very wealthy woman. She was used to the luxuries of life. When the jet crashed it left her at the mercies of the elements, Paul, a man she had never met, and God. I won't spoil it for readers if they have not read it. In "Lost at Starvation Lake" we once again return to Starvation Lake and once again reconnect with Sally, although she is not the central character this time. Susan was a single mother, waitress, and struggling financially. She and Lily lived in the wilds of Canada. When the closest school closed she was faced with the possibility of losing Lily. Things took a turn when a mysterious stranger left her a note and a large check. Months later the details began to make sense.

"Lost at Starvation Lake" is a fast-paced, action packed, Christian romance thriller full of drama and suspense. I love this series. I was hooked on Gary P. Hansen's books when I read the first in the series. Hansen's talent for description transported me to the isolated cabin at the lake. I felt as if I was there when Susan and Lily were stranded. Susan finds herself falling in love with her pilot, Matt, although she resists her feelings. She was determined not to have a relationship with him. He cares deeply for her despite her rejections. Hansen cleverly includes twists and turns throughout the book. He successfully ties it all together in the end. As I stated above, Sally and Paul are not the lead characters in this book, yet they do play a strong part. Sally always surprised Paul as he had no idea just how wealthy she was. Did he expect the other surprises she has in store for him? While this book reads well alone I do suggest the reader read the whole series. This series has a strong Christian message. Kudos Mr. Hansen!