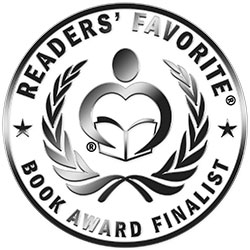 Reviewed by Lori M for Readers' Favorite
Once I started reading "Lost Edens" by Jamie Patterson, I couldn't put it down because I kept hoping I'd turn the page to read that she'd figured out that Ben was a dirty rotten scoundrel and punch him in his cheating face. After all, the cover page indicates that this is a true story and what a terrible reality it is to finally come to terms with the fact that your husband is a lying jerk who has all-but-ruined your life. Jamie was so in love with Ben and wanting to have a real marriage that she disregarded the advice of friends and family and once again set herself up for disappointment when she thought Ben is going to leave his mistress and return to her.

This was a very real and candid personal experience of the author that she writes about and I am sure it took some courage for her to bare her most embarrassing moments. I can't imagine driving around somewhere looking for your estranged husband's black Jeep and trying to find out where he was living and with whom. What really spoke to me was how her dog Huey never liked her husband. They say that animals are the best judges of character, so people definitely need to pay attention when a dog doesn't like someone. It took a while for Jamie to realize the truth and the finality of her relationship with Ben, but I am glad that she finally did and was able to find a good counselor and move on with life.