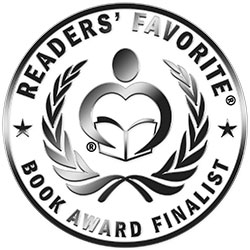 Reviewed by Lisa McCombs for Readers' Favorite
As Adam balances himself on the icy iron rails of the Golden Gate Bridge, he contemplates the forces that brought him to this point. It isn't as if he hasn't thought about suicide before. This day just seems to be a good end to a worthless existence. Because that is all he does. He exists. He doesn't live, love, or even aspire to either. Just as he counts down his final seconds on Earth, Adam thinks of his mother and realizes that his will to live and his will to die are still in conflict. Maybe today isn't the day to end it all. His life is devoid of any motivated purpose, but there has to be something else out there. All he wants is what he views in others. Family. Friends. Love. Success. Happiness. Enter Liz, equally as damaged as he is, but with a healing spirit that draws him into a newfound sunshine and the hopeful rumblings of a future. But when Liz loses her own personal battle within herself, Adam cannot face another minute of mere existence.

Love and the Sea and Everything in Between by Brian McBride is the breathtaking account of entering into the darkness that lies on the edge of depression. McBride draws the reader into an unforgiving ride of heartache, first love, spiritual reckoning, and personal blame. McBride's characters are fully defined and highly relatable. The short chapters keep the reader mesmerized while comfortable narrative provides thought-provoking contemplation. I believe I actually stopped breathing more than once before completing this book. Wow. Just wow. You will be glad you took the time to consume this story. Remarkable!