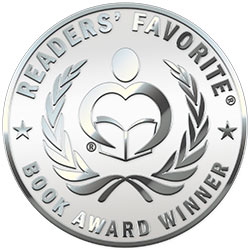 Reviewed by Java Davis for Readers' Favorite
When beginning a review of an autobiography, there is a fuzzy area that must be managed. Are you reviewing the book itself, or are you judging the life of the author? Susan Shumsky's autobiography, Maharishi and Me: Seeking Enlightenment with the Beatles' Guru, makes me ask myself this question in every chapter. This is the author's story of her lifetime devotion to Transcendental Meditation and her guru Maharishi Mahesh Yogi. In the 1960s and '70s, young people were feeling rebellious toward ordinary lives and a lack of spiritual guidance. They were asking themselves profound questions, and they wanted answers. The stars aligned for an Indian guru named Maharishi Mahesh Yogi, who claimed to have the answers. Over time, he amassed a great following throughout the U.S. and Europe. Among them was 17-year-old Susan Shumsky, who went so far as to move to India to be near him. On the days when he smiled at her or gave her a kind word, there was triumph. On days when he frowned or said something mean, it was devastating. But Susan's bliss was to live in Maharishi's inner circle, being as near to him as a woman could hope to be, as opposed to the men who had easier access to the guru.

The book is well written, well organized, and has plenty of photographs. In that regard, I give high marks to Maharishi and Me. But I confess that I didn't like the young, insecure Susan the Artist, as she was known, with her obsessive groveling and eagerness to please. I loathed the self-absorbed, narcissistic, and sometimes cruel Maharishi. But I can't dismiss him, because some people found his simple platitudes to be mystical and profound, and stuck with him and with Transcendental Meditation throughout their lives. He had an enormous following of Westerners, his silent spirituality touching them deeply. He built a financial empire of classes, teacher training, and Transcendental Meditation centers, which he could not have accomplished without both volunteer labor and financial backing. Eventually, Susan the Artist grew to be Dr. Susan Shumsky, a confident sojourner and a truly spiritual teacher of a different kind of meditation. Divine Revelation shows people how to create a direct pipeline to Spirit. Reading the description of Divine Revelation has made me examine my own lackluster connection. I may have to start reading more of Dr. Shumsky's books.