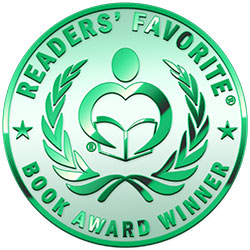 Reviewed by Edith Wairimu for Readers' Favorite
Making Photography Easy and Fun: Ten Top Tips To Bring Out The Photographer In You by Angie Patterson explains ten foundational tips in photography for beginners. Each chapter begins with a relatable and humorous scenario about common problems that aspiring photographers are likely to encounter when starting their photography journey. It explains important basics and techniques that every photographer needs to learn to grow their skills. Such discussions regard the importance of taking care of the memory card, how to support your camera, the automatic setting, and composition and quality tips. The work also explains the automatic camera mode, the viewfinder, the zoom lens, and other camera features that can be utilized to enhance the quality of photographs taken.

Making Photography Easy and Fun is written in simple, accessible language that anyone can understand. Its discussions are also enhanced by photographs and images that help explain the content and show the camera features explained. I loved that the book also includes important notes and bonus tips which are useful in answering many basic questions that beginners might have. They also add to the content in the main sections. Step-by-step exercises with clear instructions make the content fun and practical. I also liked that the chapters begin with common scenarios that photographers face and that the content addresses each specific scenario adequately. Making Photography Easy and Fun by Angie Patterson is a resourceful guide that beginners will find invaluable. It is written in straightforward language and is enhanced by humorous scenarios and useful exercises.