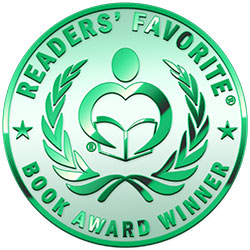 Reviewed by Anne Boling for Readers' Favorite
W. G. Griffith is a master storyteller. He delved into scripture and found one obscure character and turned him into the lead in this book. The man's name was Malchus. From scripture we learn that he was a slave of Caiaphas, the High Priest. Malchus was there when Jesus was arrested. Peter pulled his sword and cut off the slave's ear; Jesus touched the man and healed him. The High Priest was preparing for Passover; his slave Malchus was actually doing the work while Caiaphas gave orders. Malchus dreaded Passover; it was his lot to carry the money changers' tables into the temple. Six more months and Malchus's debt to Caiaphas would be paid and he'd be a free man. He planned to leave but purposely had not told Caiaphas. There was a new Gentile female in the kitchen. The beautiful young woman caught his eye and he was at once smitten.

"And Jesus said, "Do what you have come for." Then they came forward to seize and arrest him. One of the disciples, having a sword, drew it and struck the high priest's slave, cutting off his right ear. Jesus therefore said to him, "Put down your sword; for all those that live by the sword, shall die by the sword." Having said this, He touched the slave's ear and he was completely healed. The slave's name was Malchus. John 18:10; Matthew 26:50-52.

After all he saw, Malchus sought truth and answers. The focus in this book is not on the crucifixion or Christ but on how Malchus changed after he witnessed the arrest and the crucifixion. "Malchus" is a fascinating read. I found myself in tears more than once as I watched history unfold through Malchus's eyes. After living in Caiaphas' home Malchus was unsure of what he believed. He questioned the things his father had taught him. However, once he was touched by the true Master's hand he began hunting for answers. This book is easy to read and understand yet it is never elementary. While it has strong Christian undertones, it is never preachy. Griffith also exposes the abuses of the religious leaders. This is the second book I have read by Griffith and I am sure it won't be the last. I hope he will continue writing from the Christian perspective.