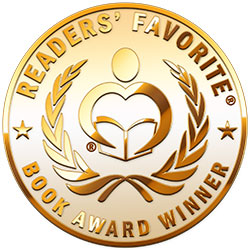 Reviewed by Anne Boling for Readers' Favorite
There are many myths about Mary Magdalene. From the Scripture we know she was plagued by demons. Our Lord Jesus healed her and she followed him, was devoted to him and was one of his disciples. She was the first to see Christ after the resurrection. Nowhere in the Scripture does it say she was a prostitute. There are several Marys mentioned in the Scripture; it was a common name, hence many have tried to lump them all together into one female. Diana Wallis Taylor has wisely seen through the myth and created a novel centered on the life of Mary Magdalene. "Mary Magdalene" is a fictional story based on the real life character Mary of Magdalene. As can be expected in a fictional novel, the author has used poetic license. Our tale begins with twelve year old Mary in a harbor awaiting her father's ship. It was unusual for a female to be educated but her father thought it was important and made arrangements for her to study the Torah. Mary began having nightmares, severe pain in her head and seizures. Her parents sought help from the High Priest but only the true Lord brought her relief. After three years of marriage Mary was still without child. In that age to be barren was to be nothing.

There is so much more to this story than I can possibly put in a summary. This is a must read book. Taylor is a master storyteller; she brings her characters to life and they march off the page into the reader's heart. "Mary Magdalene" is my favorite of all her books and I have enjoyed all of them. She has the ability to take a historical figure and recreate their life in a way few authors can. I particularly liked the way she began this story with Mary at twelve years of age. She brings Mary through many of the trials people faced in that day namely, illness, addiction, death, barrenness and possession. Then she met the one true healer, Jesus. Diana Wallis Taylor is a talented writer and at the top of my favorite authors list. I look forward to her next book.