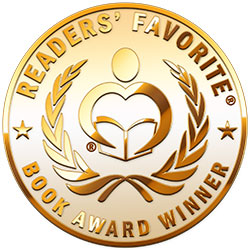 Reviewed by K.C. Finn for Readers' Favorite
Master of the Forest is a thrilling work of horror fiction written for adults and penned by author Artyom Dereschuk. In this story set in Russia, a young man leaves his small town for the big city of Moscow, stumbling upon a unique opportunity to work on a Siberian expedition. Hired as a black digger, his job is to uncover ancient ivory from frozen mammoths, but our hero realizes that he has much more to lose than he thought once he finds himself out in the cold and the dark. Thousands of miles from home, what begins as a psychological struggle turns fully supernatural when rumors of a mythical beast that guards the forest start to come true.

Readers seeking a fresh twist on Bigfoot mythology will be delighted with this austere, noir-esque Siberian horror adventure. Artyom Dereschuk writes in an authentically Russian style, reminiscent of Tolstoy or Nabokov, but with a modern, urban feel that highlights the many shades of grey in the gritty life of a Russian laborer. The first person narration takes us deep into both character and action throughout the novel, developing a keen sense of eerie quiet and imminent dread. When the sudden, graphic moments occur they are beautifully jarring, shaking up the mood and inviting readers to keep turning pages. Horror, thriller and noir fans can all find things to love about the dark atmosphere, but I also really appreciated the cultural aspects of the black diggers and the attitudes of old versus new in Russia which were explored. All of this makes Master of the Forest a deep, engaging and truly terrifying horror read.