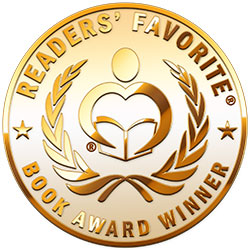 Reviewed by Jamie Michele for Readers' Favorite
Matzah Balls to Communion Wafers: How a not so Kosher Jewish Girl Fell in Love with Jesus by Gail Baker is the author's memoir of her life and journey on the path toward finding answers to questions surrounding her personal faith. At first, she is almost militantly defensive when propositioned by well-meaning evangelicals, and they seem to pop up everywhere, including on a date. It isn't until a family crisis throws her religious views into question that Baker begins to dig deeper to find meaning in it all. With her identity as firmly grounded in Judaism as nearly every other facet of her life, Baker is forced to confront both internal resistance and fierce opposition from her family, community, and the ties that bind her to faith. Ultimately, she finds a balance between the two that is as individual as it is inspirational.

Matzah Balls to Communion Wafers by Gail Baker is a wonderful book that will resonate with readers of all faiths, particularly those who have converted from one firm belief to another. There is a very human and authentic tone to Baker's writing, which feels so much like a friend sitting on the sofa with you, telling the story from the beginning of how she managed to make it there. The narrative is light and humorous when it's appropriate, without detracting from the heavyweight of her experience, and she's definitely a woman that's easy to connect with from the first page. I'd absolutely recommend this moving autobiography to anyone interested in real-life interfaith coming-of-age stories, even when it occurs in their late 30's.