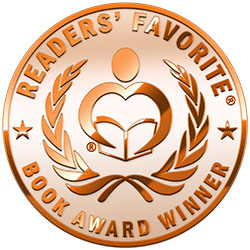 Reviewed by Michelle Stanley for Readers' Favorite
Meet the Pops is a children's adventure story by Belinda Barbieri. Coco is excited that she and her brother, Soda, are starting school today. But Soda doesn't feel that way because he's adopted and believes he won't make any friends. No one wanted to make friends with Soda and he sat alone at lunch. But something changed when the special treat from his mother glowed brightly, making the other students surround him. Lolly, the kids' father, checks to see if the wild cherry lollipops are ready to be picked for Halloween. The Pops live on a unique farm with a sugar-sweet river containing peppermint striped bass and gummy snakes. The hens lay marshmallows instead of eggs, and even the cows produce strawberry and chocolate milk.

The Pops's farm is definitely one where children will love to spend their summers with so many treats and unusual wildlife surrounding them. Soda and Coco are cool kids and so are their parents, Lolly and Candy. Meet the Pops is from the amusing children's adventure series by Belinda Barbieri. It's an entertaining story for children in the kindergarten to third-grade ages. The author uses her creative writing skills to teach children about good behavior, learning to share and being friendly to others. There are text messages from Candy and Coco to young readers. I love the artwork and am pleased that I was fortunate to review the other story in this series, Meet the Pops: Flag Day, Every Day. I recommend this lovely children's novella by Belinda Barbieri.