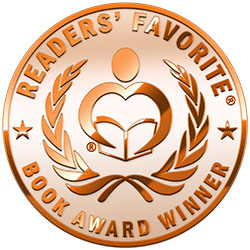 Reviewed by Foluso Falaye for Readers' Favorite
Mentchu-hotep, the son of the supreme ruler of Upper ​Kemet, is on a mission to learn what it takes to become a ruler and succeed his father. He must learn about their allies and foes, become connected to nature and the people, and learn to be an articulate thinker, writer, speaker, and fighter. Thus, he is assigned to Jhutyms Ka-en-Heru—a decorated Medjay warrior from Kash. Will Mentchu-hotep be brave and strong enough to withstand the rigorous training and the dangerous paths of the mighty Medjay warriors? Mentchu-Hotep and the Spirit of the Medjay by Mfundishi Jhutyms Hassan Salim portrays the fearlessness and greatness of the Medjay warriors as they take on the spirit of animals and wield nature to battle anyone that dares to challenge them.

It was quite refreshing to see some African spiritual concepts that I grew up hearing about as a Nigerian in the book, including warriors who can transform into animals, change the weather, and control some other natural elements. Mentchu-Hotep and the Spirit of the Medjay presents an intricate yet cohesive and enjoyable plot that combines such diverse themes as adventure, romance, fantasy, history, combat, nature, rebellion, war, and politics. Mentchu-Hotep and the Spirit of the Medjay will not only entertain you but also enlighten you and awaken your curiosity about how powerful and honorable our African ancestors were and African cultural history in general. As someone who wishes to see more African supernatural characters, I enjoyed Mfundishi's epic, awe-inspiring narrative about the greatness of the Medjay warriors immensely.